06 May 2017
CVR Talks the Future of the Industry in BC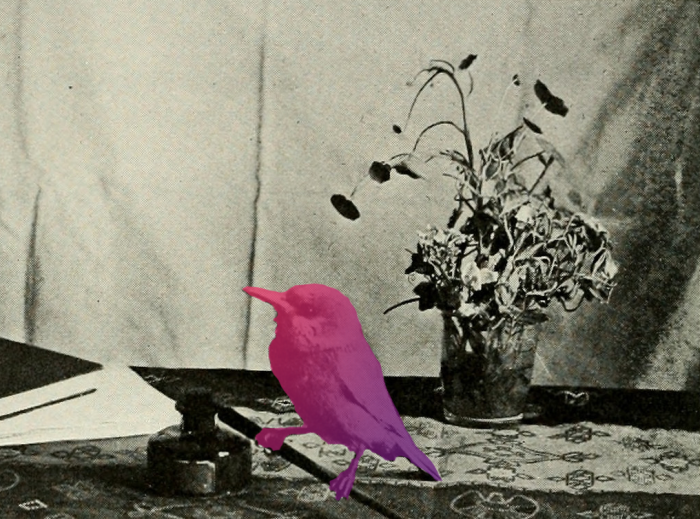 Last year's inaugural Consumer VR Expo in Vancouver was a frame-rate smashing success. The exposure for the Canadian VR industry alone was well worth the cost to throw the event. VR, AR, and MR (which I'm going to call XR as a collective) will continue to benefit from nearly any publicity they can get.
There are, however, some things still holding XR back, like most mobile offerings.
The event as a whole grew in space, though not in scale, this year. One of the most pertinent issues with the 1st expo was the lack of space between booths, causing for very tight traffic jams in a sweaty, low-light atmosphere. While the content of the show was great, it would have been difficult to make it more physically uncomfortable.
This time around, the show floor was moved to one of the giant hangar halls in the Vancouver Convention Centre West Building. Tons of room (maybe too much) to move around.
We're covering some of the exciting tech that was available on the Hammer & Tusk Youtube channel. I'm going to focus on the talks happening at the edge of the floor - and in fact, on one in particular.
For those interested in the local business of XR development and research, the first panel of the day was a collection of long-standing veterans of the tech industry. Robert Wong, Vice President of Creative BC hosted as James Hursthouse (DigiBC), Nancy Mott (Vancouver Economic Commission), Bill Tam (BC Tech Assoc.), and Eric Kiss (Retired) discussed the next steps to establishing a healthy, profitable XR industry in British Columbia.
Why the focus on BC? Firstly, CVR is hosted in Vancouver, BC, so many of the speakers are residents and employees of British Columbian companies. Secondly, BC serves as a "jumping off" point for XR growth. There are a number of leading research agencies and top of the line game developers here, and Microsoft has recently moved their HoloLens team here.
"It's all about the talent here," Tam said, on why BC is the place to be. While I'm sure other technological hotbeds in Canada will soon catch up (I'm looking at you, Montreal and Toronto), currently Vancouver and the lower mainland are leading the charge into the next generation of technology. And that's really what it is, a cross-industry technology of tomorrow.
"… In the same way that mobile devices have underpinned everything from banking to gaming, documentation, and planning - right now … VR, AR, will underpin everything," Hursthouse said.
"Eventually VR will be integrated into almost every aspect of our lives," added Mott.
Which is why so many heavyweights and independent developers are picking apart the tools, and inventing new ways for XR to change the way we do so many things.
One of the biggest things the panel touched on, and it came up multiple times, is that BC will not develop a proper sector if every discipline doesn't start a dialog. A lot of that responsibility is strapped to the back of the video game community. As leaders in entertainment development and frontiersmen in emerging technology, the gaming industry of BC has always been the bigger sibling. Arguably the biggest tech sector in Vancouver, it must be a catalyst in bringing all the province's resources together.
The President & CEO of the BCTech Association spoke of some of the steps they're making in order to congeal these experts. "We're opening up a space – called "the Cube" – that will help these projects grow." A necessary and hopeful step in the right direction, the Cube looks to provide space and resources, acting as an incubator for creators.
Solutions will come in time, but the XR sector in BC still faces the problem of detachment. Although the government continues to lump a bunch of segregated industries together via tax incentives and funding, most people don't realize that a majority of these sectors don't have well-defined open dialogs with one another. This is precisely what BCTIA (BC Technology Industry Association), VIATEC (Victoria Innovation, Advancement Technology & Entrepreneurship Council), and BCIC (BC Innovation Council) are trying to do, and exactly what everyone on the panel mentioned as a necessary first step.
Establishing the processes to bolster this emerging industry (locally and globally) is a strong plan heading into the second quarter of 2017. There's a lot of buzz around the impact that this tech can make on every industry (real estate, mining, film & TV, gaming, remote offices, and countless others), and in everyday life. We're coming quickly to the end of the "golden adoption period" window. It's time to ship or get off the pot.
So if you're an outsider looking in, know that now – in British Columbia and elsewhere – is the exact right moment to get into virtual, augmented, and mixed Reality. But if you're already "on the inside", know that you have to believe in collaboration, with anyone. It's up to all those working with this tech to lock fingers, and help cement an industry of the future.
Written by Wyatt Fossett for Hammer & Tusk. Wyatt is a freelance writer; see more of his work at wfossett.com, or visit him on Twitter.