31 October 2017
Helping Sexual Assault Survivors With VR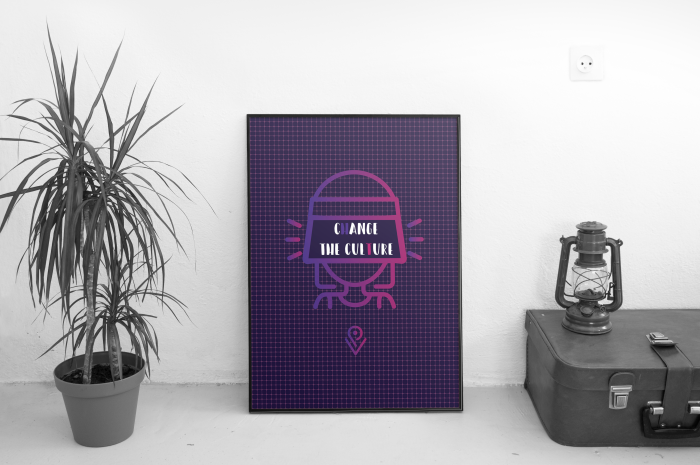 Hammer & Tusk has talked about VR's safety challenges, but one woman wants to go further than making virtual spaces safe: she's using the technology to help make the real world safer, too.
Morgan Mercer founded Vantage Point both to help survivors of sexual violence, and to teach the next generation how to responsibly connect with their peers. "I believe empathy and understanding are the most important foundational blocks in progressing forward and inciting change - around this, and any topic." But how can anyone truly understand what it's like to be a victim if they haven't experienced it? Hopefully, the answer lies in virtual reality.
One of VRs incredible strengths is the ability to literally let you walk in someone else's shoes. That's why the campaign is using the hashtag #InMyShoes, and why the focus of the program is to help young men and women see and feel things from someone else's vantage point.
Mercer's company is focusing on two areas: college and the corporate world. 1 in 4 women will be sexually assaulted during her collegiate years, while 1 in 3 experience sexual harassment in the workplace. High profile cases like Harvey Weinstein (and, closer to home, Robert Scoble) are on everyone's mind. #MeToo is trending across Twitter and Facebook. We're all talking about the problems in our culture, but most people don't have the tools to change problematic behaviour. That's where Vantage Point comes in.
Vantage Point wants to coin the term empathy-to-action, and they're starting with a comprehensive three-step sexual assault education program. It's educational simulations have a focus on bystander (both passive and active) intervention training, response training for friends and families of collegiate communities, and reshaping existing stigmas surrounding sexual violence and sexual assault. The app follows a "Build - Engage - Apply" framework, built out into a 3-module program with pre- and post-simulation assessments.
Vantage Point plans to equip students, educators, and communities with the knowledge to establish college campuses and corporate cultures and workforces free from sexual assault. On the collegiate side, they'll be focusing on 360 interactive content to make it easily distributed (Google Daydream, Samsung Gear, and hopefully Oculus Go) - with the plans to move to computer graphics in the future.
Vantage Point's team of allies and subject matter experts span the board from sexual violence policy makers to virtual reality educators, and includes working towards formal partnerships with organizations such as It's On Us, Violence Against Women International, and Tech.eu,. The company is currently in talks with amazing organizations like RAINN and Planned Parenthood to bring the app to an even wider audience.
Vantage Point is still in the early stages. Their next step is a working prototype to be piloted in universities. They're crowd-funding that initial build in other to have a proof-of-concept they can take on to greater funding. Crowdfunding launches today (November 1), with the goal of raising $650k for the initial prototype.
If you want to get involved, considering Tweeting with the hashtag #InMyShoes to share your own experiences of sexual violence, and don't forget to visit their IndieGoGo page to donate!