28 December 2017, issue 141
So Long, 2017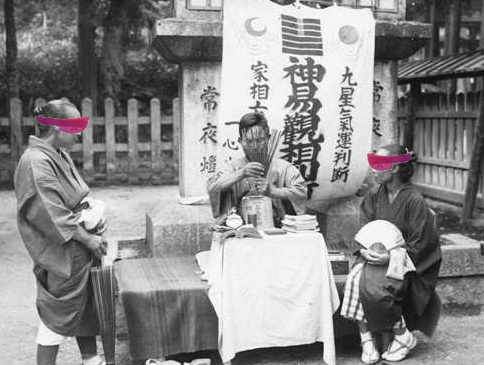 This is the time of year when people can choose to either reflect on the year that's been, or make wild predictions for the year to come. Of course, that doesn't mean we forget the nearer future, which includes some exciting new releases that are just hitting our metaphorical shelves, and new hardware that will make 2018 even more exciting than 2017.

Headline of the Week

: Paramount's first VR theatre is playing... Top Gun?


Deep Dive

: Speaking of predictions, some tech trend predictions for next year.


Hardware & Ecosystem

: Lenovo is releasing a standalone Daydream headset.


New Release

: A browser for VR is in the works.


Worth a Thousand Words

: The Ashes tournament comes to AR.


The Breakdown

:

The big stories in VR this year, and what that means for the future.
"Starting December 29th at 6:00 P.M. you can meet friends in the virtual theater "lobby" and watch films from the comfort of your couch while having a theater-like experience. However, the movie they are offering isn't as new as the technology they are testing out. Paramount is banking on the popularity of a previous hit, Tom Cruise's 1986 hit Top Gun, now in 3D."

The reviews are in, ladies and gentlefolk, and they are unimpressed. Why showcase exciting new technology using a moving that was written over thirty years ago - and definitely never intended to be in 3D? The launch coincides with the new release of said 3D film, so that's the reason from a marketing standpoint, but as a way to encourage people to try your new VR theatre experience, it's a flop. They should have used a film that was engineered ground up to be big, bold, and visual. Think Avatar, or Doctor Strange.
"Augmented reality, and mixed reality by Microsoft and Magic Leap, will get into their stride as well — likely buoyed by a Harry Potter AR game from the developers of Pokémon Go coming out next year. Where this will leave virtual reality is anyone's guess, but we believe it's a technology deeply in need of a boost this coming year."
Lots of websites put out a view of the coming year around this time. So why is it that we chose Gear Brain to feature? It's because it's telling that even the smaller publications how prominently feature augmented or virtual reality, or both. It may not yet be something that we think of as mainstream, but it's an intrinsic part of the tech landscape, and it's not going anywhere.
"An FCC filing has surfaced for a Mirage Solo standalone VR headset "with Daydream." There aren't any shocking revelations (unless Bluetooth 5.0 and a 4,000mAh battery will make you gasp). However, it's the listing's very existence that matters -- this indicates that you're finally close to seeing what Daydream VR is like when you don't need a phone."
Daydream may have been the single greatest disappointment of 2017. The rollout was highly anticipated, but the headset ended up having basically no content created for it, and the few pieces it did have didn't live up to the position tracking promises. Add to that the fact that the single head-strap with no anchor strap made it awkward and uncomfortable, and the interface has a bad habit of throwing users out of the menu when they quit a game... and you have a failure of imagination. A new headset, that doesn't require a mobile phone, will address at least half of those issues.
"What does this foundational computing experience [of opening your browser] look like in about 3 – 5 years when our iPhones or MacBooks are no longer our primary computing devices but instead each of us owns a virtual reality or augmented reality headset? Our team has been looking to answer that fundamental question."

Drop is already one of the most popular apps for the Vive. The idea is to give users a single destination from which they can navigate to their other apps, or surf the web, just like people do with Chrome or Firefox or any other browser. Given the muscle behind initiatives like the Web VR, it seems like a smart bet to start making the technology that will service that industry.
"On the second day of the final Ashes Test in 2003, Steve Waugh made a memorable century, scoring his hundredth run off the final ball of the day. Although Australia lost that Test, they had already won the Ashes before the final game started. The last-ball century is described by Waugh himself as 'The Cinderella Story' and is one of the most memorable moments at the Sydney Cricket Ground."

This video documents the creation of an augmented reality app to commemorate Waugh's famous achievement.
"Last year we looked at the trends in research that we hoped to see trickle down into consumer software. Sadly most of those things have yet to pass. We don't have touchable video, there are no virtual noses in evidence anywhere, and PSVR is still likely to make you all throw up. So this year we're focusing on the past instead of the future, which we find is much easier to predict."
From everyone at Hammer & Tusk, we want to wish you a happy new year! May 2018 be full of bright adventures, swimming with possibilities, and alight with new realities.
Like what you read? Share the newsletter with a friend.