23 November 2018, issue 187
Grassroots VR eSports is Now a Sentence You Can Say!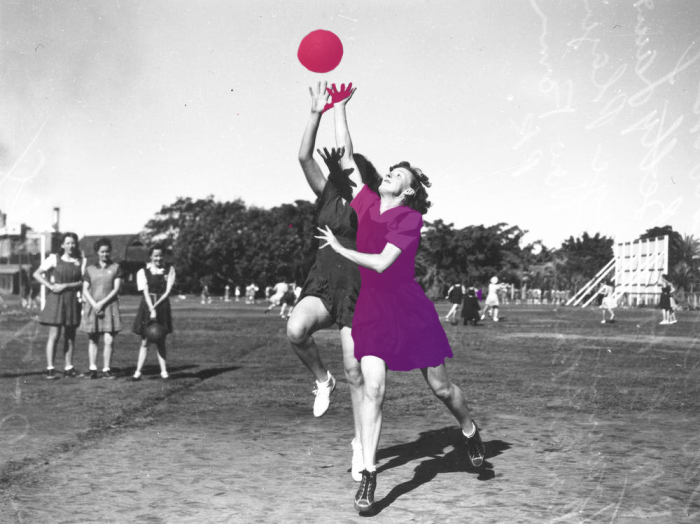 Headline of the Week: The David Bowie exhibit is coming to AR.
Deep Dive: Texans have grassroots VR esports, apparently.
Hardware & Ecosystem: The best field of view yet is coming from SA Photonics.
New Releases: PoseVR lets you animate for VR, in VR.
Worth a Thousand Words: Three great new narrative experiences for VR and AR.
The Light Side: AR knife seems like an impractical canvas.
'David Bowie Is' Exhibition is Being Turned Into an AR App
"The David Bowie Is app will give fans access to the archive of costumes, music videos, handwritten lyrics, and original artworks that were originally featured in the collection. Not only that, there will also be nearly 60 items that were never shown in the original exhibition. The app was first announced in June, but is now officially due to launch on iOS and Android on January 8 next year – which would have been Bowie's 72nd birthday."
We have a nearly insatiable drive to know more about celebrities, especially dead celebrities. Apps like this open up the museum experience to a wider audience, which is a great proof of concept for yet another way to open us up to the realm of human experiences and information.
Texans to Develop Grassroots Community for VR eSports
"The city has an esports team, the Houston Outlaws, that plays in an international video game competition called the Overwatch League. There's been talk of building a local arena specifically for such esports matches. And now, companies in Houston and Austin hope virtual reality esports can be the next step. "It's a visual spectacle, and it's incredible to see players actively running and playing on the Omni," said Jan Goetgeluk, a Rice University alumni and CEO of Austin-based Virtuix."
Building arenas for sports teams is standard practice; the teams bring huge revenue to cities, and it makes sense to invest in that infrastructure. Building arenas for e-teams is a little more complicated, as their audiences are scattered more across the world. But if you build it, maybe they will come, and I can see how watching some do VR sports would be more interesting, since there are physical reactiosn to watch too, not just the screen.
SA Photonics Releases World's Largest AR Field of View
"SA Photonics will be releasing its all-new SA-147/S Wide FOV Augmented Reality Display System (WARDS) at the 2018 Interservice/Industry Training, Simulation and Education Conference (I/ITSEC) this week. The U.S. Army RDECOM-sponsored SA-147/S WARDS helmet mounted display (HMD) provides the world's largest field of view in an augmented reality display at an unprecedented 147 degrees with 3840 x 1200 full colorresolution per eye. SA-147/S will be exhibited and displaying augmented reality icons, as well as showing out-the-window capability across its large horizontal field of view. "
Just to compare the 147 degree field of view: the Magic Leap One has a FOV of 40 degrees, while the HoloLens has 35. That being said, this company is merely a hardware manufacturer, so this won't be hitting commercial hands until someone can figrue out what to do with it, and get it some software.

PoseVR's Mind-Blowing Tool Lets You Animate In VR
"...what we haven't discussed is how virtual reality tools have the potential to actually change the traditional animation process. The most exciting example of the forthcoming possibilities can be seen in PoseVR, a new in-house tool developed by Walt Disney Animation Studios that allows an animator to work with a posable rig in vr, which in some ways has parallels to how stop-motion animators manipulate objects in 3d space."
It's not just transporting the process into VR, it's using VR natively to make designing for and within it much better. And apparently, it's succeeding.
New AR/VR Worth Watching This Week
"Virtual reality (VR) and its sibling augmented reality (AR) both have become exciting outlets for creators looking to immerse their audience into their stories. And this week, some of the best storytellers in the industry released their latest films for headsets, phones and tablets."
Have you had a chance to watch any of these videos? I'm going to go home and watch Crow this weekend.

Specially Made AR Knife That Captures Melbourne
"This specially made knife by Cut Throat Knives provides an augmented reality when viewed through a phone, giving a view of Melbourne's sights and its weather."
It's just super weird, guys. Why would you want to hold your phone up and stare through it at your knife? That seems like a really dangerous way to try and cut a bagel, ammirite?