14 December 2018, issue 190
We Give Good Sound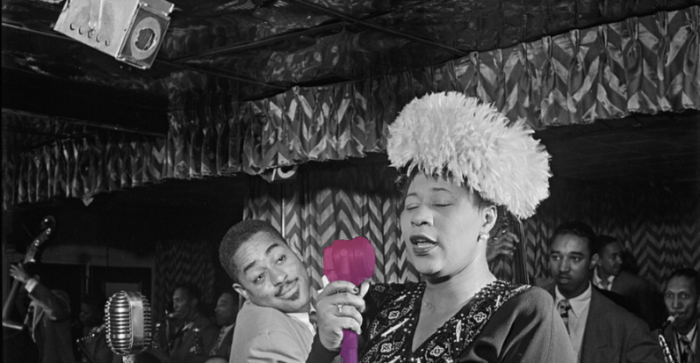 Headline of the Week: Using VR to treat spinal cord injuries.
Deep Dive: Social cues training for atypical kids.
Hardware & Ecosystem: HoloLens 2 adds some more powers to its rumour.
New Releases: ARCore gets better at lighting and other visuals.
Worth a Thousand Words: These tools help the visually impaired use VR.
The Light Side: Bone conduction might not be that useful,but it's super cool.
AR Treatment For Spinal Cord Injuries, Movement Disorders
"Priest is putting the vendor technology to the test. "The concept is to improve my gait and my stride, by keeping certain speed," said Priest. It could revolutionize the way people with catastrophic injuries are helped. "I have a spinal cord injury at level t-9 and t-12 of the vertebrae," said Priest. The new technology uses augmented reality."
The idea is to get people moving in more fluid ways, by engaging parts of their brains that wouldn't be engaged during traditional physical therapy. It's a great use for the HoloLens, and another way AR is shaping the medical field.
How VR Is Being Used to Help Children With Learning Disabilities, Autism
"Students with disabilities often do not learn social skills or pick up on social cues at the same pace as their peers. So, posit the researchers, could these behaviors be cultivated in a safe, controlled, but virtual environment?"
It's the same theory behind most virtual therapies - immersion in a realistic environment helps patients explore and push boundaries in a safe way.
Hololens 2 Could Give the Always Connected PC a New, 'Aggressive' Form
"Microsoft's next-generation Hololens will be an augmented reality Always Connected PC. Qualcomm reassured us that more "aggressive form factors" will be coming to the Snapdragon PC platform, and the latest rumor suggests that Microsoft could release its Hololens with the same Snapdragon 850 chipset that's found on today's convertible Always Connected PCs."
HoloLens needs to beef up its game if its going to increase its field of view, which the hurdle everyone is hoping AR will cross. Only time will tell if this chipset will be enough to do the trick.
ARCore 1.6 Gifts Developers with Improved Lighting & Support for Screen Capturing
"The first improvement comes in the form of improved lighting in Sceneform, Google's 3D rendering library for Javascript. Now, lighting defaults to ambient light to neutral or white shades, instead of yellow in previous versions. The result is more natural looking 3D content. Objects will also appear more realistic based on environmental lighting, such as reflecting red and orange hues at sunset."
Badly lit AR looks instantly fake; the hardest thing to capture is realistic, changeable lighting. This update will make that a lot easier.
Tools Make VR More Accessible to People with Low Vision
"Video figure accompanying a CHI 2019 paper on the same topic. The research paper will be available in January 2019. "
Good things videos are worth more than words, because this video doesn't have many words to go along with it! You'll have to watch to know.
"According to the manufacturer, the glasses can transmit the sound through the bone behind the ear. This allows the user to receive sound with the least amount of distortion. The glasses have operation principle as Bluetooth headphones that have an integrated microphone and multifunction button on the right handle of points."
Remember when bluetooth headsets first came out and you couldn't tell if someone was on the phone or talking to you? Well at least those are technically visible! These suckers just look like glasses, but you could be having an entire conversation and no one would ever know. Plus, it doesn't block out sound, so it's a lot safer for pedestrians than traditional noise blocking headsets.