21 December 2018, issue 191
It's the Cyclorama of the Future!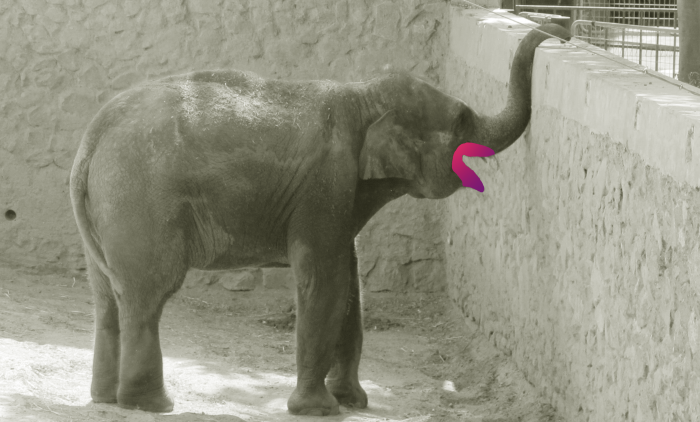 Headline of the Week: Hazardous chemical training is easier in VR.
Deep Dive: Cylorama: the VR of the 19th century didn't show real history.
Hardware & Ecosystem: Saying goodbye to Blippar.
New Releases: Doubling down on location based VR.
Worth a Thousand Words: Watch this 45 year old German film about VR.
The Light Side: VR's new killer app is... Christiany?
Airmen Take Advantage of Virtual Reality Paint Booths
""The technology gap between using the virtual reality system and the real thing is almost one in the same, to the point where I train students here and I have to spend less time in the hazardous waste environment," said Tech. Sgt. Kurt Brown, aircraft structural maintenance instructor. Maintainers require a respirator, hearing protection, eye protection and a chemical protection suit when they are inside an actual paint booth. That equipment isn't necessary for the detachment's VR training, which focuses on spray gun techniques."
It's incredible to see how VR training is synonymous with real world experience. There are all kinds of areas where training is dangerous for, well, the untrained. Having this stop-gag in between means fewer in field injuries and accidents, which is huge across many industries, not just military.
Cycloramas: The Virtual Reality of the 19th Century
"The floorboards were covered with sod and "real trees, evergreens and others, with shrubbery, portions of fences, and the like are set about, and tufts of grass, wheat, and similar things, lend their aid to fill up the scene." Skylights illuminated the canvas and props while leaving the spectator area dark, and mannequins were posed alongside the painted scene. So convincing were these dummies that the police got called one evening to stop a robbery and apprehended two fake soldiers. "
These scenes sound utterly fascinating - it's interesting to think that they were completely killed by the advent of movies. Radio survived because it's a different medium that appeals in different situations (while you're driving, for instance, or walking, and need to watch where you're going). Will VR become a separate medium, or will it replace something else - and if so, what?
Hyped AR Startup Blippar Crashes Into Financial Reality
"London-based augmented reality startup Blippar, which once claimed to be valued at $1.5 billion, has gone into administration. (UK version of bankruptcy) The company announced the news on Monday, blaming a dispute between investors for the move. A major shareholder, Malaysian sovereign wealth fund Khazanah Nasional, blocked an emergency $5 million round of funding for the startup, which lost £35 million ($44 million) in 2017. The funding round would have diluted Khazanah's share in the company."
Blippar is now being forced to sell themselves, so we'll see if anyone is biting and where they go from here. This could be the end for Blippar, or it could see a second life if someone chooses to take it in a new direction.
It's a Cross Between a Movie Theater and Theme Park
"For $20, customers get geared up with a backpack, headset, and hand and feet sensors — gear worth thousands of dollars, far out of reach for ordinary consumers. Customers can pick between one of Dreamscape's three immersive storylines that last about twenty minutes, for an experience that's been described as a cross between a movie and an amusement park. "
Location-based VR allows you to avoid the issue of locomotion in VR, which is still clumsy, to have the user move themselves, physically. It creates a really dynamic experience and can introduce haptics and other immersive touches a lot easier. It seems like a no-brainer to explore this further, although there are still challenges in terms of cleaning headware between uses and the relatively high price tag in comparison to a regular movie.
A 45-Year-Old German Film Knew Things About Virtual Reality We're Just Discovering Today
"Made in postwar Germany, the narrative is delirious and full of paranoia that's only amplified by the frenetic camera shots. But aside from leaving the viewer feeling confused, a little nauseous and maybe not as real as they always thought themselves to be, its lasting impact is that it proves virtual reality isn't new. Instead, it's been a part of our consciousness and sci-fi storytelling for decades. Not only does the movie look to an imagined future, but, like many of the best works of science-fiction, it puts the cultural, social, economic and psychological implications of future technology under the spotlight too."
The name of the movie is World on a Wire (Welt Am Draht). Let us know if you find a good place to stream it!
HTC Thinks Virtual Reality's Killer App Could Be Christianity
"Christians adapted radio and rock music. Maybe VR will be next. There's a long history of Christians adapting to new technological and cultural developments, Wired and the Verge pointed out, from the Gutenberg printing press to religious radio programming and Christian rock music. "
Guess what? Christianity isn't an app, writer, and also I don't think they're particularly the reason why rock and roll music took off...