28 December 2018, issue 192
And a Haaappy New Year!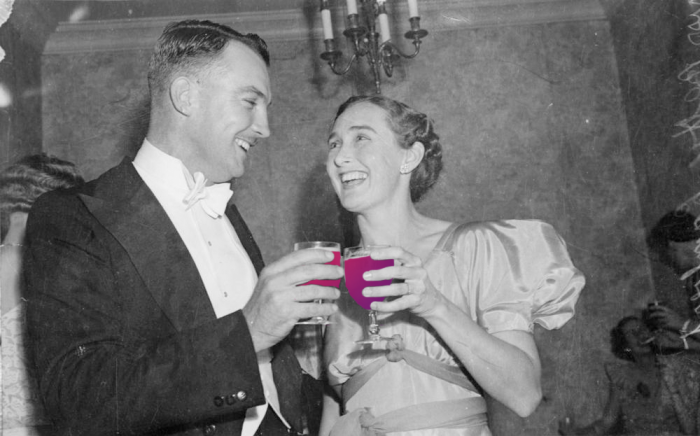 Headline of the Week: AR helps researchers study fish.
Deep Dive: Meta talks the future and gets snippy about Magic Leap.
Hardware & Ecosystem: AI is a natural and necessary companion to XR.
New Releases: Astronauts study perception in space using VR.
Worth a Thousand Words: The Top 15 YouTube VR videos of 2018.
The Light Side: Snapchat has filters for your dogs now.
AR Helps Researchers Understand Active Sensing in Fish
""This is perhaps the first study where augmented reality has been used to probe, in real time, this fundamental process of movement-based active sensing, which nearly all animals use to perceive the environment around them." The research, published in the Current Biology journal, show there are indeed small movements of active sensing in the glass knifefish. They believe it uses sensory feedback control to improve the fish's sensory information."
This research could lead to the discovery of which neurons control which of our senses, which would be a huge scientific advance. For now, it's just more evidence that AR is incalcuably valuable in research.
Meta's Optical Expert Delivers AR Reality Check via TED Talk
"Although Heshmat doesn't mention Magic Leap by name, anyone who has been following Magic Leap for years knows that this area was one of the central components of the hype the company used frame itself as unique before launch. So when Heshmat refers to companies touting "some crazy neurological" discovery, it seems fairly obvious that he's referring to what Magic Leap calls its "photonic lightfield chip."
It's refreshing to see someone who's this deep into the technology talking about it in practical terms. Heshmat envisions a world where we have "desktop" AR glasses and "mobile" AR glasses; one that's heavier and sturdier but also has higher computational power, and of course one that's lighter and easier to wear but we don't ask as much from.
Machine Learning For AR eCommerce Platform
"NexTech AR Solutions is pleased to announce that its development team has begun integrating IBM Watson's Machine Learning (ML) algorithms into its patent pending web enabled AR platform. With this integration NexTech is quickly building out a nextgeneration, industry first, artificial intelligence (AI) based AR eCommerce solution."
Beware the link, for it is a press release as dry as the machinery it describes (I assume the machines aren't waterproof, anyway), but the plan to integrate AR with machine learning is an obvious one. AI is poised to change any number of industries, and planning for it now is just smart business.
Astronauts Are Using VR to Study Perception in Space
"Scientists know that astronauts in microgravity often feel like they're moving if they see another object moving, even when they're immobile, which is a phenomenon that makes depth perception more difficult. This would especially be a problem when capturing a cargo spacecraft using the robotic Canadarm2. While the track record for successful astronaut captures is pretty much flawless, scientists are working on minimizing any complications. After all, crews need cargo to keep functioning in space. "
It's not easy to do experiments on astronauts in space, so VR is being used to simulate those environments on Earth to see what they can learn about how perception is altered by zero gravity environments.
The Top 15 YouTube VR Videos Of 2018
"With the arrival of the Lenovo Mirage Solo, Oculus Go, and Xiaomi Mi VR -- standalone VR headsets with no PC requirement -- 2018 was a breakout year for mobile VR, with a 417.7% bump in sales during Q2 alone. Now that holiday season is here, many will find themselves equipped with brand new headsets wanting to know what content lives up to the medium's promise. The following list offers 15 of the top VR videos (both 360° and VR180) of the year available on YouTube -- spanning travel, nature, sports, entertainment, animation, and more."
Go, watch, enjoy!
Snapchat Offers Augmented Reality Filters For Dogs
"The lenses include ornament-adorned reindeer antlers (for dogs), a blue butterfly that rests on a dog's nose, oversized wire-rimmed eyeglasses (for dogs), super-chunky coke-bottle glasses (for dogs), and, of course, a pepperoni pizza that wraps around a dog's face. Positioning the effort partly as a philanthropic endeavor, Snap launched the new lenses in partnership with Wags & Walks, a Los Angeles-bases animal advocacy and rights group."
I'm unclear how you take a selfie of your dog without getting yourself in the photo too. Maybe this lens goes both ways?