08 February 2019, issue 198
Why, Why, Why?!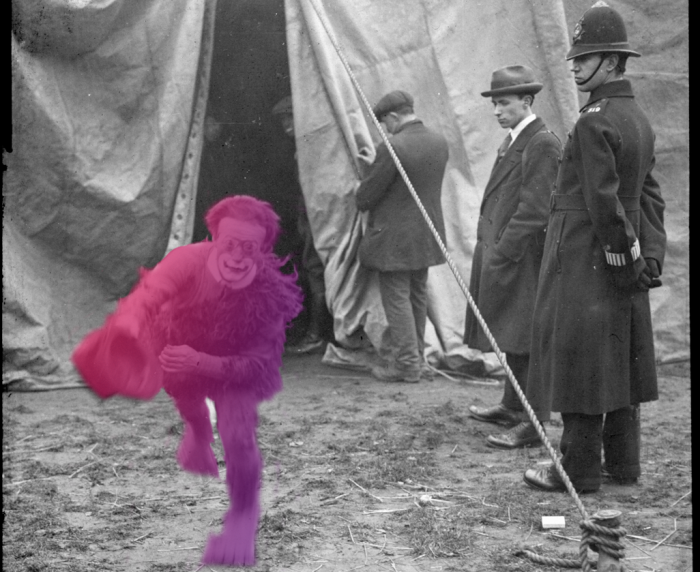 Headline of the Week: VR for sports commentary might just work.
Deep Dive: VR for long haul flights might just not work at all.
Hardware & Ecosystem: Big hire quits Apple, puts the future of their AR in question.
New Releases: Armies tests VR training solutions around the world.
Worth a Thousand Words: Watch a trailer for VR Groundhog Day sequel.
The Light Side: Get an AR mirror where you can try on clothes before you buy.
Jamie Carragher Uses VR On MNF To Analyse The Game
"This may be the future of football as we know it. Sky Sports have decided to try Virtual Reality during tonight's coverage of Liverpool against West Ham on Monday Night Football and it really is magnificent."
You can watch a clip of what they did. The response from viewers was really positive, and it stands as example of an increasing trend: every viewer might not have VR at hand, so what are cool things that can be done with the technology but accessed by viewers with more traditional means?
Why VR Is A Terrible Solution For Mainstream Flights
"Virtual reality is not a solution to next generation in-flight entertainment – or at least it isn't right now. I should know: I developed one of the first pilot tests of the technology in partnership with United Airlines in 2017. That experiment, while a success, illuminated many of the technical, business and sociological hurdles on the road to bringing head mounted displays into airplane cabins. And to be frank, there are many."
So last week we ran a piece about how consumers want VR in flights. Turns out, that might not be as easy as we thought! WiFi on board is spotty at best, and it's not capable of handling the output that VR requires. So it's not a 'never' thing, but it sounds like a 'not for right now, sorry' situation.
Departure of HoloLens Inventor Raises Questions about Future of Apple's AR/VR Headset Project
"Among Apple's rumoured slate of secret projects is an augmented reality headset that the company has been developing in its R&D labs for a rumoured launch as early as next year. Now, it appears that Apple may have encountered a setback in this project with the recent departure of a key member of its augmented reality team. "
It's interesting how much weight they give to the departure of a single person. If the entire project relied on him they probably weren't in very good shape to begin with.
British Army is Testing a VR Training System for its Soldiers
"Founded in Australia in 2001, Bohemia Interactive Simulations employs over 250 people in the U.S., U.K., Australia, Poland, German and the Czech Republic. According to the business, more than 50 defense organizations use its products to train personnel. The British Army's pilot scheme will look to test a range of virtual reality applications. These include high resolution virtual reality headsets; avatars that can be customized to replicate facial features and body shapes; and technology that offers data capture and analysis to help soldiers "better understand their own performance."
50 defense organizations around the world are already using VR, which is pretty incredible. Its use as a training tool is clear, and will only continue.
Oh God, Why? VR Groundhog Day Sequel
"Well, hey, how's this for a brief glimpse into an unceasing existential hell? Playing off the hype of today's rodent-based holiday, Sony has just announced that it's making a sequel to Groundhog Day, one of the most beloved (and complete) supernatural comedies of all time. Huh? No, Bill Murray doesn't appear to be in it. No, it's not a movie; it's a virtual reality video game, for Sony's PlayStation VR hardware."
I still think they should do what the internet wants, which is pretend they're releasing a sequel and do a huge campaign, and then just play the original movie. Classic.
Cher's Computerised Wardrobe Could Become a Reality
"As part of its latest foray into the fashion industry, Amazon has patented a mirror that can dress you in a virtual outfit. Think of it as a changing room which needs no undressing to use. The company is set to revolutionise the way we shop by "data mining" - that is, sourcing photos of you from your social accounts - in order to produce your own virtual mannequin, reports The Telegraph. The technology will also establish suitable outfits based on your lifestyle, profession and even your local weather, as well as searching through your calendar to allow the augmented reality tech to suggest an outfit for a particular event - whether that's a cocktail party or a business meeting."
Oh, data mining, the secret noose behind every new innovation.